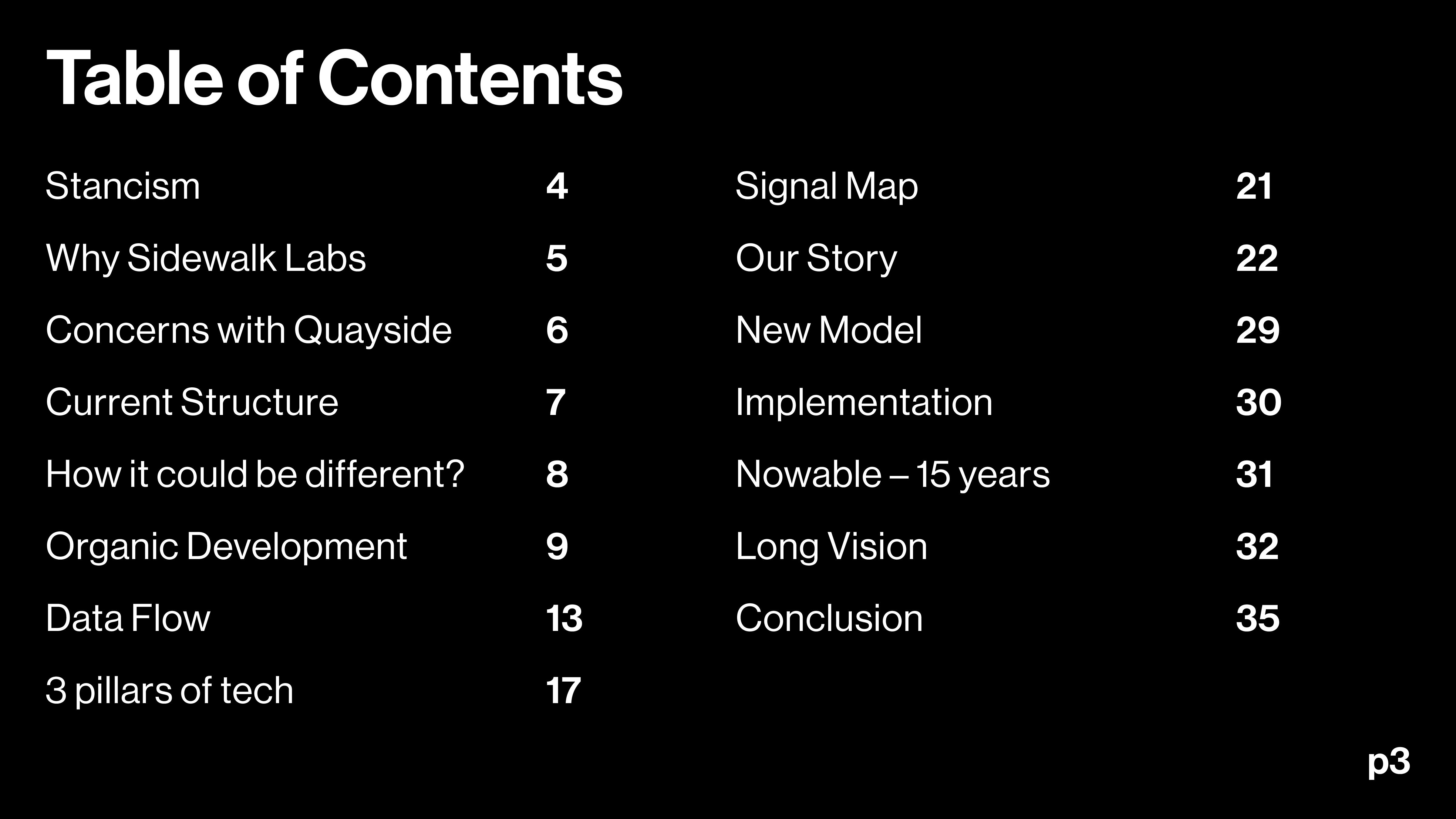 A strategic redesign, Stancism (stance-activism) is a concept based in the idea of leveraging trends in consumer awareness within the framework of Sidewalk Labs' Quayside Toronto project.

We look to conceptualize a form of organic, user-empowered residential housing development, which utilizes the resources and innovation of Sidewalk Labs to reach a more equitable and holistic goal. Areas of focus include smart home technology, data governance, and co-design.

By targeting underdeveloped land in urban centres and ensuring job provisions as well as educational opportunities, Stancism seeks to empower communities to grow and evolve with the tools and skills a corporation like Sidewalk Labs can provide.





2020, c/o Alex Burton, Stan Wong, Deanna Badi.