THE SPIRIT OF UNIX
Completed 04.2021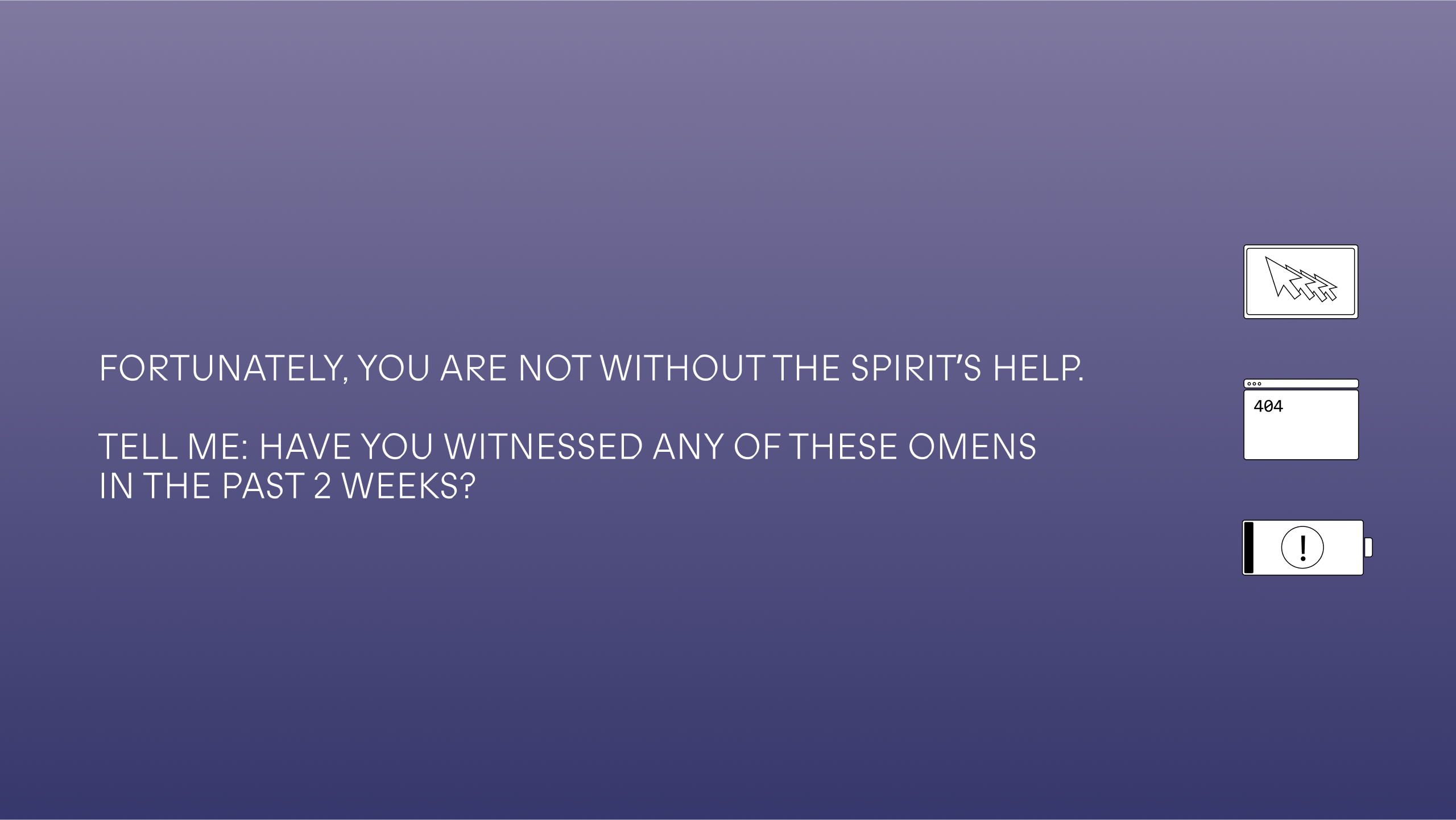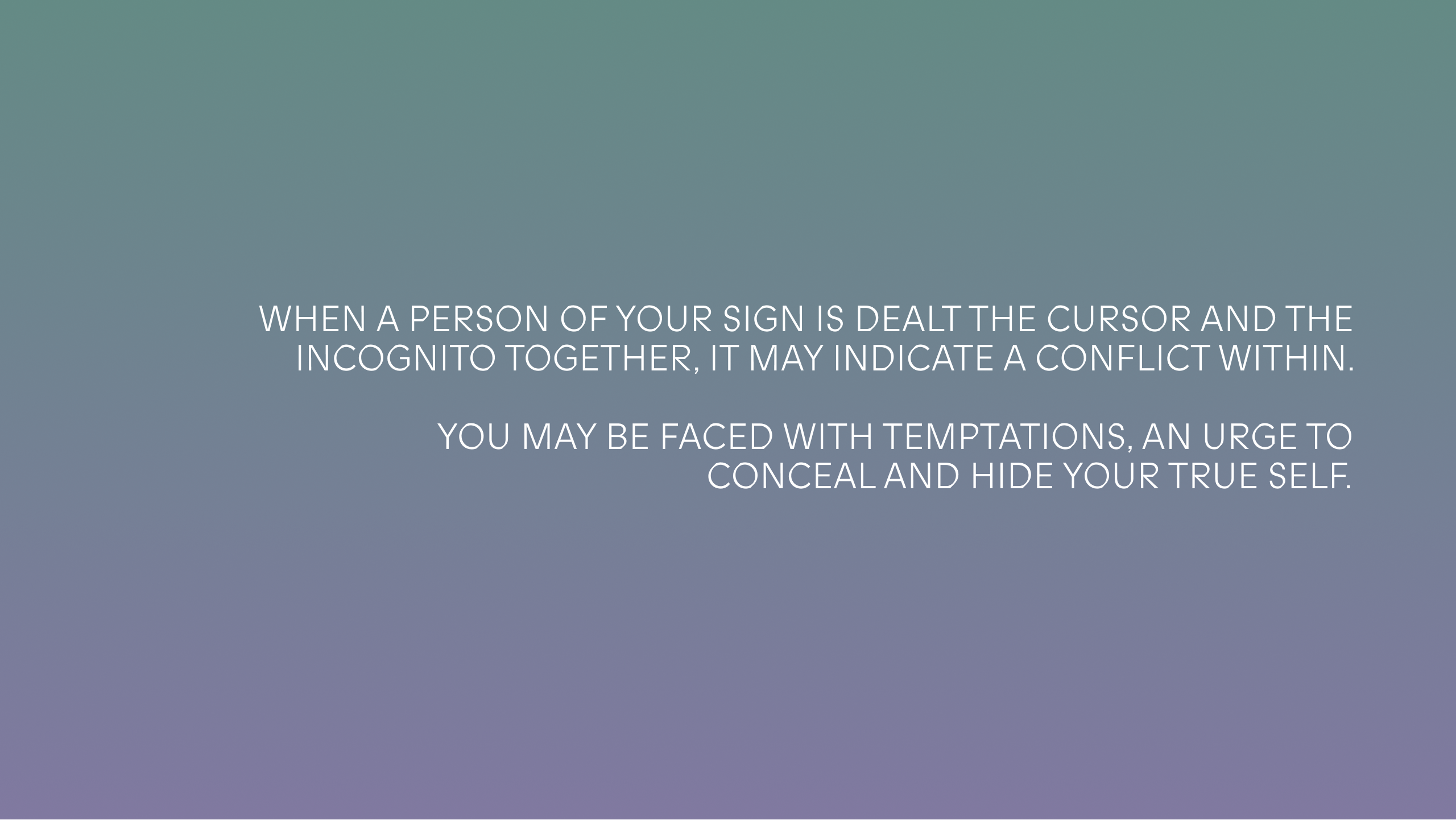 Exploring the nuances of superstitious beliefs through our current context of technological understanding, Spirit of Unix is a conversational bot taking the form of a tarot card reading.

By re-contextualizing systems of belief through a juxtaposition of ancient knowledge and modern behavior, this project serves as an ironic critique of today's logic and rationalism, often thrown by the wayside when it comes to our understanding of technologies.

Telling a story of a mythical/spiritual being, the user goes through a tarot reading experience which provides a diagnosis/prediction of one's future.

Video with soundtrack is embedded below, as well as the prototype itself. Enjoy your reading...





2021, c/o Sade Huh and Mary Chauvin.